Diese Veranstaltung hat bereits stattgefunden.
Smart Commercial Buildings | entech MEETUP
20. Februar 2018 @ 18:30

-

21:30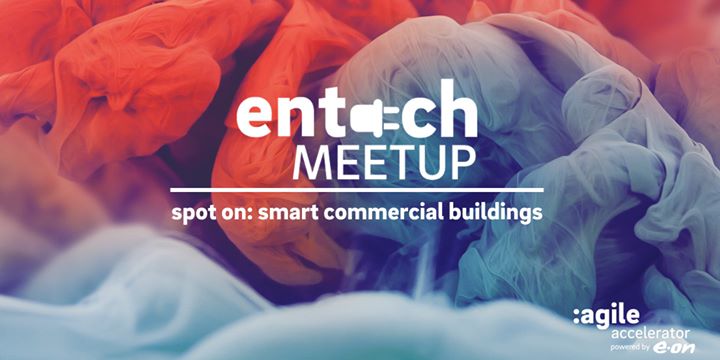 In our third meetup we will talk about the future of commercial buildings and unlimited opportunities to make them smart and energy efficient. This time we will introduce you to not one, but two speakers! Jens Weymann from E.ON will explain how to increase productivity in the offices. Ted Braakman, the CEO of our startup Hero Balancer, will dive into the topic even further and talk about efficient heating opportunities in commercial buildings and improving efficiency on a large scale.
Agenda:
18.30 Doors open
19.00 Welcome
19:15 Productivity and well-being in the future office by Jens Weymann, E.ON
19:45 Smart heating in commercial buildings by Ted Braakman, Hero Balancer
20.15 Q&As
20.30 Drinks and Networking
About the speakers:
Jens Weymann studied Energy and Environmental Engineering and joined E.ON in 2016. One of his first projects was to help the :agile start-up Novo to launch their IoT business and manage sales channels. Today he works at E.ON's Innovation Department and develops a new solution portfolio that will help E.ON's customers to be more productive and healthy in their offices.
Ted Braakman learned the trade of large-scale heating in the energy servicing company bijZON. Here he developed and financed large-scale heating installations and experienced the constant battle for efficiency. In the hardware department, huge innovations happened in the last 15 years (like the heat pump) but the software department has not been innovating at all. Out of dissatisfaction with the heating software and passion for efficiency, he started Hero in spring 2017.