Diese Veranstaltung hat bereits stattgefunden.
AI on the Body: Wearables
10. April 2018 @ 19:00

-

20:00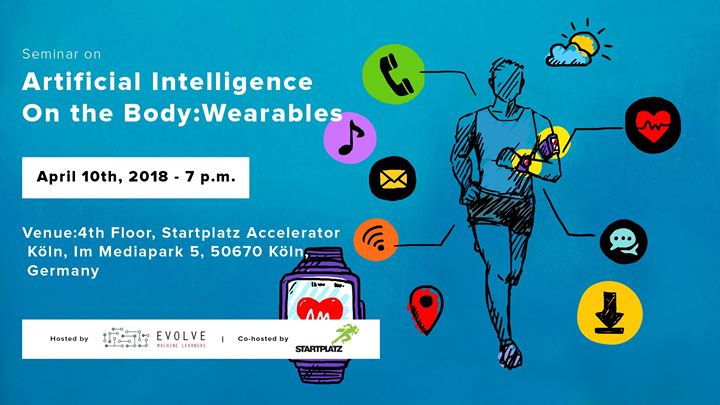 Join us for Free 1 hour informational session on how Wearables and the Internet of Things (IoT) may give the impression that it's all about the sensors, hardware, communication middleware, network and data but the real value and company valuation is in insights. In this seminar, we will explore artificial intelligence (AI) and machine learning that are becoming indispensable tools for insights. AI will observe collected data from wearable tech and can give you recommendations on different aspects of your life.
You'll also learn more about how Startplatz and Evolve Machine Learners have partnered to offer part-time "AI" & machine learning courses to the Köln market.
Take the first step towards becoming an AI & Machine Learning Engineer and join us for the AI and Machine Learning info session.
Date: 10th April, 2018
Time: 7 p.m.
Venue: 4th floor, Startplatz Accelerator Köln, Im Mediapark 5, 50670 Köln, Germany
Free Registerations: https://bit.ly/2tlTpYM